Just don't tell your Taxidermist you are using them -
All animals shot with a 7mm Rem. Mag. and 160 grain Barnes Triple Shock bullets (Federal).
The Dik Dik about 55 yards -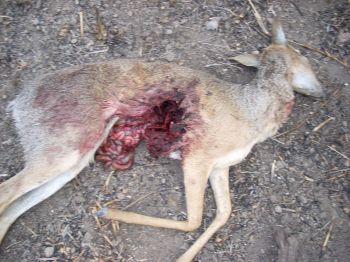 Gerenuk at 80 yards -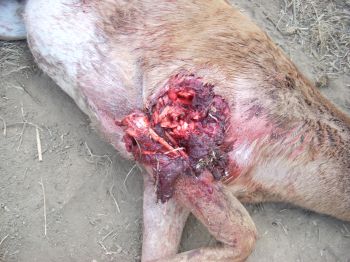 Lesser Kudu at about 110 yards -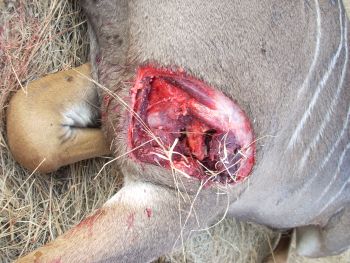 I keep hearing what great performance these bullets have and what great killers they are. Well they kill . . . . . thats for sure.
Well, I still don't like them.
On 1 Grants, it did not exit and was mushroomed under the skin on the off shoulder. The shot was taken at about 95 to 110 yards (the bullet hit no large, i.e. leg bones). For a 7mm Mag. to
not
exit, I thought quite unusual on a Grants, as they are not all that large or tough.
On another Grants, shot at 140 or so, the bullet blew a big chunk out of the critter and internal organs were coming out the hole.
You "X fans" can have these suckers ! ! ! !
There was not 1 animal shot where the hide was undamaged (there was more hide damage than with good quality soft point bullets).